MUSIC ACADEMY SUCCESS
Training Camp 2021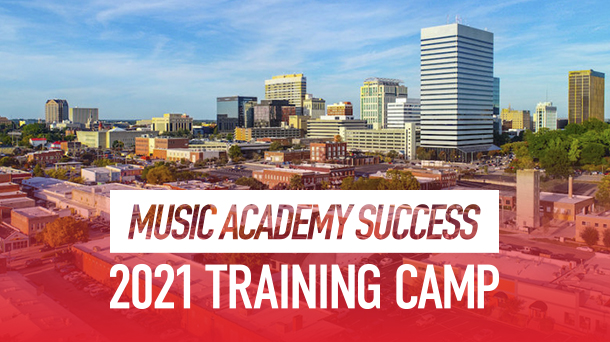 for new members! (less than 12 months)

Saturday, October 9 - Sunday, October 10, 2021
Columbia, South Carolina

Get your music school on the right track with this event. Get personal attention for your school with Marty Fort and superstar MASS members. Master the key concepts that are crucial for your Music Academy Success.
Three payments of $99.00
CANCELLATION POLICY:
If you have to cancel, we will mail you the 2020 MASS updated books including the workbooks from the MASS Training Camp 2021 and the DVDs of the conference. The registration fee is non-refundable but you will not miss out on the great content that we will mail you.

*Conference events, registration fees, speakers, topics and schedule subject to change at anytime without notice.