About Us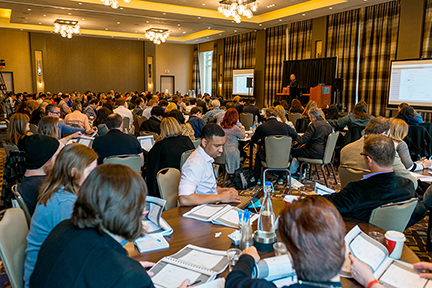 Marty Fort speaks to a sold out room of 200 music school owners at the annual Music Academy Success® Conference in Charleston, South Carolina. The conference has sold out four years in a row!

Dear fellow music academy owner,
• Would you give anything to double or triple your enrollment?
• Are you losing too many students in the summer?
• Are students driving you CRAZY with make up lesson requests?
• Have you said to yourself: "There's GOT to be a better way to do this!"
• Have you been blocked from a coaching program by one of your competitors?
• Do you need business advice that will help you become the #1 music school in your area and are you willing to take it?
Request our FREE REPORT here and find out how to solve all of these problems and more!
Hi, I'm Marty Fort and I've been working with music academy and studio owners from over 41 U.S. states and 4 Canadian Provinces since 2008. My system works for music schools all over the world including Europe, South America, the Middle East and Asia. I help the owners to create a consistent and predictable system of enrolling all of the students they need for their academy.
Academies in major cities such as Cincinnati use this system as well as mid-size towns like Tucson and smaller towns like Loveland, Colorado.
This system works in any area regardless of the size of your market.
"Learn what 95% of all music academy owners don't know and never will find out about the NEW and PROGRESSIVE way to operate a music academy
Take the first step and request your free report here.

Or call: 803-917-1434 • 1-888-321-3502
info@musicacademysuccess.com
Best of luck to you and here's to YOUR Music Academy Success!
Sincerely,

Marty Fort, CEO
Music Academy Success System, LLC
Columbia Arts Academy, LLC
Lexington School of Music, LLC


Check out Marty Fort on NBC affiliate WIS talking about the grand opening of his second location the Lexington School of Music. His two schools combined have an active enrollment of over 1,300 students grossing over 1.5 million dollars annually in private music lesson tuition.



MORE ABOUT MARTY FORT

Marty Fort is a guitarist, music instructor, small business owner, university music professor, seminar speaker and business coach.
Marty received a B.M. in classical guitar performance from the University of North Carolina School of the Arts and a M.M. in classical guitar performance from the University of South Carolina. He has completed two European performance tours and received a research grant to spend a summer in Siena, Italy giving chamber music concerts throughout Tuscany. In 1995 he traveled to London where he studied privately with Michael Lewin (Head of Guitar Studies at the Royal Academy of Music). He has performed in master classes for guitar professors from Yale University, the Manhattan School of Music, The University of Southern California, and the Cleveland Institute of Music.
He currently operates the largest community music school in the state of South Carolina the Columbia Arts Academy and the Lexington School of Music. The schools serve students studying guitar, voice, bass, drums and piano. Marty oversees 80 music teachers and is responsible for hiring and overseeing the teaching staff.
From 2005-2011, Marty joined the music faculty at the University of South Carolina Upstate teaching Applied Guitar. During his first year at Upstate, he tripled guitar enrollment and created new courses in Group Guitar, Guitar Ensemble, Music Business and Introduction to Audio Recording. In 2007 the USC Upstate Guitar Ensemble was featured in concert on SC ETV.
Marty has moderated music industry panels with guests ranging from Matt Pinfield of MTV, to major label rock bands like Weezer and Columbia recording artists Crossfade. He has also given presentations on marketing to crowds of over 1,000 people. His annual music academy owner seminars have been attended by hundreds of music school owners from different countries.
His business coaching methods have led small business owners to have documented increased gross profits of up to 100% in as little as twelve months with the Music Academy Success System.

Take the first step and request your free report here.

Or call: 803-917-1434 • 1-888-321-3502
info@musicacademysuccess.com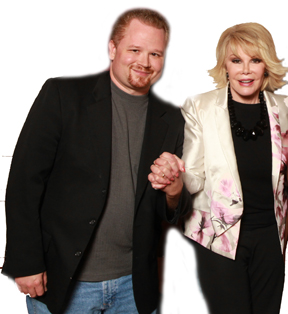 Marty with celebrity and entrepreneur Joan Rivers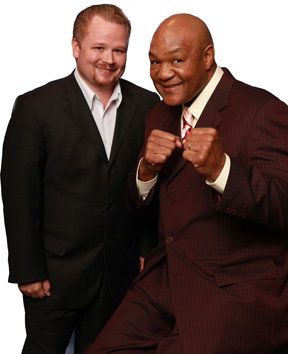 Marty with two-time former World Heavyweight
Boxing Champion George Foreman