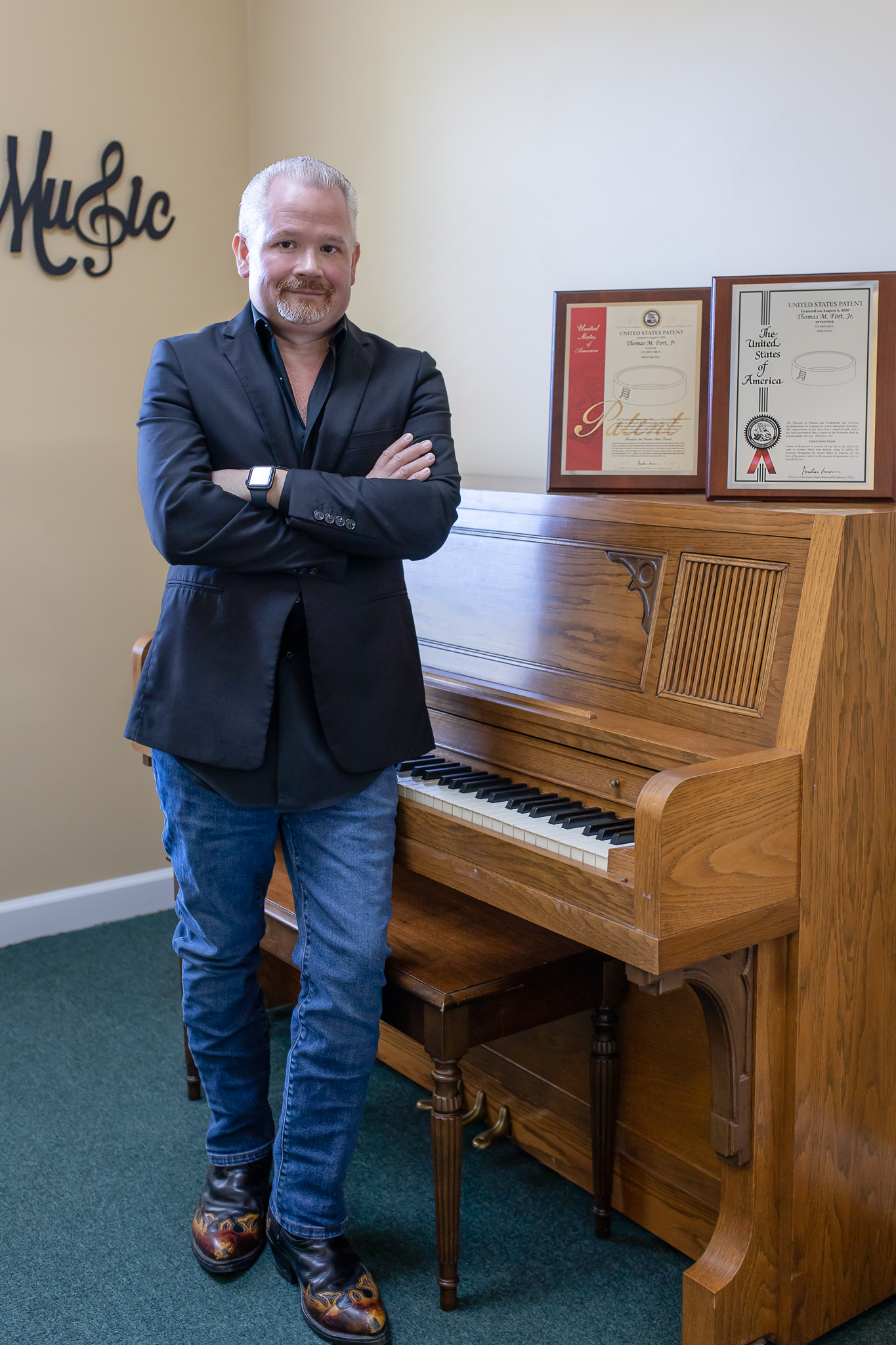 Marty Fort is a guitarist, music instructor, small business owner, university music professor, seminar speaker and business coach.
Marty received a B.M. in classical guitar performance from the University of North Carolina School of the Arts and a M.M. in classical guitar performance from the University of South Carolina. He has completed two European performance tours and received a research grant to spend a summer in Siena, Italy giving chamber music concerts throughout Tuscany. He traveled to London where he studied privately with Michael Lewin (Head of Guitar Studies at the Royal Academy of Music). He has performed in master classes for guitar professors from Yale University, the Manhattan School of Music, The University of Southern California, and the Cleveland Institute of Music.

He currently owns and operates the largest community music schools in the state of South Carolina the Columbia Arts Academy®, the Lexington School of Music and the Irmo Music Academy. The schools serve over 1,500 students studying guitar, voice, bass, drums and piano. His schools work with 80 music teachers and he is responsible for hiring and overseeing the teaching staff.

For six years Marty joined the music faculty at the University of South Carolina Upstate teaching Applied Guitar. During his first year at Upstate, he tripled guitar enrollment and created new courses in Group Guitar, Guitar Ensemble, Music Business and Introduction to Audio Recording.

Marty has moderated music industry panels with guests ranging from Matt Pinfield (MTV), to major label rock artists such as Weezer and Kirk Hammett of Metallica. He has also given presentations on marketing to crowds of over 1,000 people. His annual music academy seminars have been attended by hundreds of music school owners all over the world.

Marty's business coaching methods have led small business owners to have documented increased gross profits of up to 100% in as little as twelve months with the Music Academy Success System®. Our members have been received international media coverage in leading publications such as the Los Angeles Times, Houston Chronicle, Lansing State Journal, NBC L.A. as well as numerous ABC, CBS and FOX affiliate stations. With their students and faculty MASS members have recently performed at top performance venues including Carnegie Hall, Steinway Hall NYC, Kennedy Center for the Arts, Royal Academy of Music London and the Rock and Roll Hall of Fame.

He is the inventor of the Musical Ladder System® recipient of nine US Patents and used by 30,000 music students worldwide. As well as the author of the #1 Amazon best selling book "The Ultimate Guide To Music Lessons".  He founded the Safe Music Schools Pledge program which is used by hundreds of schools and over 80,000 music students to implement strong safety measures against COVID. His work has been featured in books by Entrepreneur press and was recently featured on Forbes Books Radio.