We Have More Success Testimonials Than Any Other Music School Marketing Program. Check out these great reviews!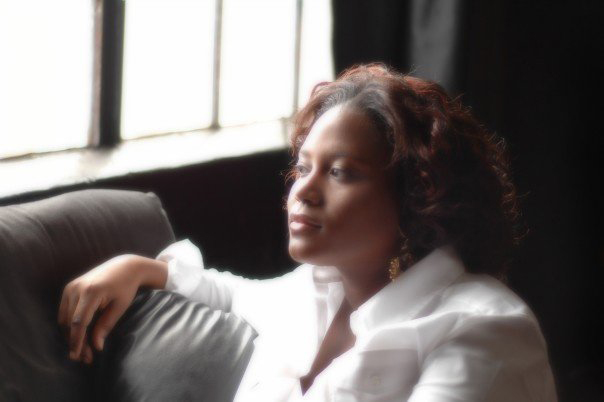 When I found MASS online, I was desperate for a way to stop funding my business through my day job and was tired of all the waiting to get my business to be successful. For my first year in operation, I spent a lot of time crossing my fingers and hoping that things would improve over time. I've really tried to dive into all of the MASS materials and take advantage of the MASS website. The resources and step by step guides have been incredible and it is so good to network with other people in my same situation. The MASS money math steps have made me much more accountable and best of all, my business is growing. We use to get 0-6 new students a month. As of today, we are on track to get about 25-30 new students this month after less than 60 days with MASS. I feel like I can breathe again and can't say thank you enough for bringing back my drive, hope for my music school, and peace of mind!

Talonda Thomas, Phd (2015 MASS School of the Year Award Winner), New York Musicians Center
Bellmore, New York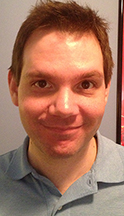 "Being in the MASS program has been the best thing I could have done to improve our music school. Being a MASS member has literally saved me YEARS of trial-and-error trying to figure out how to correctly manage and organize many of the daily issues in our business and the marketing knowledge I have gained is second to none! I personally can't thank Marty enough for his wisdom, guidance and motivation to help our school become the absolute best that it can be!

My experience with MASS has been amazing! We are up 131 students! Many thanks to the M.A.S.S. system for all of the help!
Tim Benson (2014 Co-MASS School of the Year Award Winner), Music Academy of Acadiana, Lafayette, LA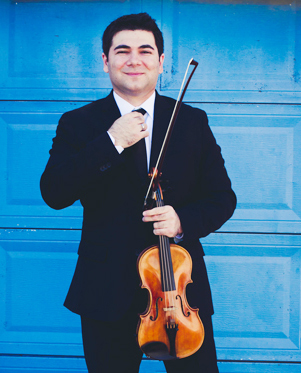 Since joining MASS from the day we opened our doors, Vivaldi Music Academy has grown to a phenomenal 370 students in just 8 months! MASS has helped us tremendously in how to organize our business, promote and market the business and retain students. Our success is a testament to Marty's guidance on helping you achieve your goals. From detailed insight on day to day business dealings to bringing the "big picture" into focus, MASS gives you the tools you need to bring your vision to a reality. We couldn't have done it without Marty!
Zeljko Pavlovic (2014 Co-MASS School of the Year Award Winner), Vivaldi Music Academy, Houston, Texas

I operated a small piano studio for several years, and while I enjoyed teaching my students, it was never very profitable. I wondered what I was doing wrong and wished I could talk with other people in the same situation. So when I found out about Marty Fort and his Music Academy Success program, I was thrilled! When I started the program, I really never dreamed that my studio would be doing so well and growing like crazy. Who would have believed that a SUMMER month would be our biggest month ever? We have doubled our student enrollment in the last year, and tripled our net profits in the same time frame. This is proof that MASS works, and it is worth every penny. Our net profit in June was 300% of what it was the previous year! Marty gave me clear, simple guidelines to make my studio as successful and profitable as I want it to be. Just a few of the benefits have included:

• Creative ways to work with unique students and families

• Designing a distinctive personality for my studio

• Effective marketing tactics that work for ME

• Access to an amazing network of other successful studio owners throughout the country I have appreciated the knowledge that Marty's time-tested, outside-the-box advice is accessible anytime I have questions or concerns via the membership site. We not only kept most of our students for the summer, but grew!

I love having the marketing examples provided by Marty and all of the other studio owners. They save me hours that I might have spent designing my own marketing materials. THANK YOU!

Marty is encouraging and inspirational; he gives you the information and tools you need to make your studio into your dream business. I would definitely recommend Music Academy Success to anyone in the music education business... and I feel the clear, concise, business strategies would benefit professionals in many other industries as well. Thanks for everything, Marty!
Karen Suedmeier, Loveland Academy of Music, Loveland, Colorado (formerly Loveland Piano Academy)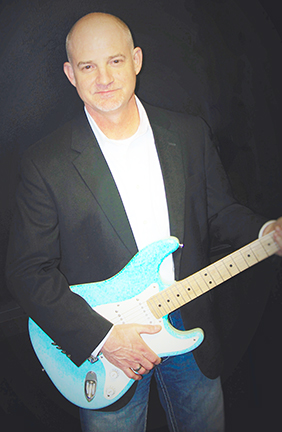 MASS gives you the tools and techniques along with proven concepts and strategies that cover every aspect of operating and marketing a successful music studio. Our enrollment has increased 175% and our income has increased over 300% in the first year of MASS. Joining the MASS team is the best business decision I have ever made. Marty's personal attention and guidance are first class!
Thank you Marty!
Jim Skelton (2017 MASS School of the Year Award Winner)
Director
Conway Institute of Music, Conway, Arkansas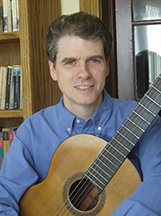 I have been teaching guitar from my private studio for over 25 years. My business is a small niche business. I teach classical and acoustic styles, do not advertise teaching rock or electric, and hold other music jobs. About 7 years ago I decided I was going to set a goal of having 25 hours worth of private students (about 45 students). But over the years I simply could not reach that goal, typically having roughly around 30 to 37 students. Additionally, I had always been shackled to my teaching, barely able to take a vacation since time off meant significant lost income.
Marty Fort taught me for the first time to think like a business man. MASS gave me principles and ideas that are extremely effective and have changed my whole attitude towards building my business. Not only did I reach my initial goal of 25 hours worth of teaching, but I have actually expanded my hours, presently having 52 students and 27 hours of teaching. My schedule is usually full, and I now maintain a waiting list consisting of anywhere from 8 to 12 students. In addition, I have raised my rates by 10% and have worked into my schedule 25 days of paid vacation! Now I am looking for a second teacher to take my overflow.
I guarantee that if you join MASS and apply its principals your business will soar.
James Flood, owner James Flood Guitar Lessons
Cleveland, Ohio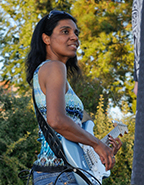 I opened my music studio in 1993 just before completing my masters in guitar performance. Knowing now what I didn't know then, I'm amazed that I did as well as I did for as long as I did. Then 2001 things changed and I found myself struggling to keep ahead.
I searched for a solution and invested time and money in other online marketing courses and communities but they also lacked the specific direction I needed and too often, they focused heavily on developing a positive mindset over specific tasks and strategies needed for building a business like mine.
So when I received my first MASS mailer I was skeptical. I'd encountered other "step by step, done for you" systems and blueprints that never quite delivered, so I dismissed it.
So what made me decide to try the MASS program? Getting a second and third mailing over the next year during which time my enrollment numbers had remained stagnant and were starting to decline. The brochure spoke to me as a music studio owner, not a dance and music studio owner. Marty assured me that if I implemented the strategies I would start seeing the results I'd always wanted. His no nonsense direct manner won me over - enough to give it a shot.
After 14 months of being a MASS member here's what I know:

For the first time since I started my studio my enrollment has gone UP. We actually GAINED more new students during the summer than we'd lost in previous summers when the universities and elementary schools let out. In addition to many other benefits, we have an effective (and affordable) marketing strategy for reaching new students online and through our website, signage and print advertising that continues to produce amazing results every month.
The MASS system, materials, ongoing coaching and active membership is worth it's weight in gold - literally. Not only has it helped me avoid costly mistakes, it's saved me time, confusion and frustration. I'm learning to be a successful and happy business owner as well as a teacher and musician. After one year I'm excited to attend my first live conference where I'll have the pleasure of thanking Marty and other MASS members personally who have helped me finally take my studio to a whole new level.
The bottom line is that Marty's MASS program delivers. If you are serious about having a less stressful and more profitable music studio, academy or school you can't afford NOT to join.
Michelle Karel-Ward, GTR Music Studio, Moscow, Idaho,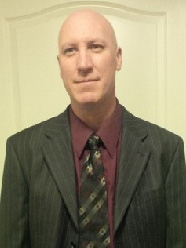 I had been running a music school for over 10 years before I discovered MASS.

Things were great for the first several years but then our student numbers began to decline. I was advertising in a variety of places including the newspaper and yellow pages. I did have a website but I don't think we were getting any students from it. No matter what I did, year after year we lost more students than we gained. I was teaching 6 days a week until late at night and I couldn't see any way out.
Joining MASS opened up my mind to new ideas and better (much better) ways to run my music school. I don't worry about all those make up lessons. I don't worry about whether the students are going to pay or not. And I am finally getting more time for my wife and 2 sons.
I would like to thank Marty for helping me realize that:
1) I can succeed and run a profitable music studio

2) I am not alone in my quest for success

3) I don't have to be stuck in my teaching studio every night until 11 p.m. wishing I could see my kids.
Thank you MASS! Thank you Marty! My life is forever changed.

James Franczek
Academy of Music
Oakville Ontario, Canada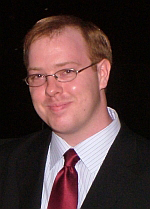 We were already a successful school with three locations and over 800 students before becoming introduced to the MASS system. One of the universal problems in the private music teaching business is year round student retention – this especially frustrated us every Summer! Up until this year, every summer we would always shy away from marketing and just expect a huge loss. This year after following Marty's approach and detailed lesson plans for running a successful "year round" school of music, our summer gross profit increased by $31,675.87 – up 14.8% from last June-August. Whether you have a large school with hundreds of students or are an independent teacher – these methods work and have been invaluable to us. Thanks Marty!

Ryan P. Cullen, Louisiana Academy of Performing Arts, Mandeville, Louisiana



My business partner and I operated our music studio for ten years and nothing had significantly changed since the second year. We were working long hours every day, marketing inconsistently and when the phones actually DID ring we were either teaching or too tired from teaching and dealing with client issues to return the calls. We had tried everything imaginable and read a shelf full of books offering suggestions. The great thing about Marty is that he gave us specifics;names, phone numbers, and a very precise to-do list that addressed and improved every facet of our studio and gave quick, tangible results. He helped transform our studio from two guys who had created labor intensive jobs for themselves into a thriving business that operates even in our absence. In fact, when my daughter was born I didn't step foot into the office for a month and instead of losing money we actually grew! Within three months of following Marty's advice we were full and in need of more teaching space. • In two years we have more than doubled our enrollment from 90 students to over 300! • We have made a gross profit of over $375,000 per year since joining M.A.S.S. up from $85,000 per year before we became members. • We've cut our teaching hours in half (down to fifteen hours per week), virtually eliminated the stress, and expanded again (from five teaching studios to nine)! Now we have more time to devote to improving the school and are watching contently as our services continue to improve and parents and students are more and more satisfied.

Jeff McKee (2011 MASS School of the Year Award Winner), Allegro School of Music, Tucson, Arizona

Well I had my doubts, but you have given me information that I can use that I wasn't getting elsewhere or finding on my own.
"It really only takes one good idea that you can implement to pay for the cost of the program and I found several things that I could put in place right off the bat."

Steve South, Frisco School of Music, Frisco, Texas

"I joined and the positive changes, improvements and growth I've experienced have already been worth more than the initial investment. My school is now on page ONE of Google in a very competitive market. Joining MASS has given me a sense of having control over my business again. For increased profits, actually enjoying being a business owner, and getting the return you deserve from your efforts, joining MASS will be your best investment too."
Scott Johnson, Upbeat Music Chicago, Chicago, IL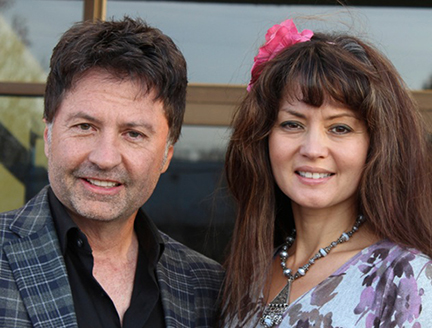 "M.A.S.S. has changed the way we think about running our business and has had a direct result on increasing our revenues and net profit over the past 2 years. The more M.A.S.S. principles we apply, the more money we make… It's that simple. Marty makes sure we get a constant feed of new and relevant information through our regular one-to-one phone and group calls, emails and members only forum. We have loved the new friendships we have made at conferences ~ Like minded, small business owners with a passion for music and the arts. We share so many wonderful & funny stories along with great and innovative ideas… it is GREAT!

We had a $15,279 increase in tuition in June compared to the previous year! I would highly recommend Marty's MASS marketing system to anyone who is struggling to gain more students, or even to those studio owners who are looking to grow their school even bigger.

Thank you Marty and the M.A.S.S. system for keeping us motivated and ahead of the curve when it comes to running our music academy.
Maurice & Raquel J Kelley, Franklin Brentwood Arts Academy, Franklin, TN

"Words cannot express how extremely grateful we are to be part of the MASS Program. I couldn't fit in one page all the improvements that MASS has made not only for my school, but also for me as a person. Marty is a business genius, and I wish I had a coach like him 10 years ago.

Alesya Burgio
Director
Miami Fine Arts Academy, Miami, FL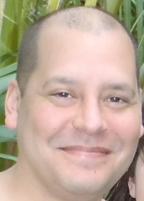 At the Rochester Academy of Music & Arts, joining MASS has changed the way we do business…especially in the summer! After being in business for five years, it's natural to worry that your success may plateau. However, thanks to the MASS program, my worries have been alleviated. Since joining MASS, our Academy has shown consistent growth, to the point where this has been, by far, our most successful year yet. I am surprised and delighted to say we are officially at our all-time high. That's a hefty 30% more than we had the same time last year. It seems that not only has a higher percentage of students stayed enrolled during the summer, we have continued to receive many new sign ups! MASS removes so much of the uncertainty surrounding our business simply by helping us formulate a battle plan. Our continued success is a testament to the achievements of the MASS program. Not only has MASS given us our best summer ever, it has allowed us to put everything in place leading into the fall. So we have every reason to be excited. With MASS on our side, I know we will continue to grow! Thanks Marty!
Brannon Hungness, Rochester Music Academy, Rochester, NY,
I am thankful to be part of your program and as we have continued to dive into it, our numbers have continuously grown. One example is our July billing this year increasing $12,000 compared to last year's period!
Jeremy Michor (2013 MASS School of the Year Award Winner), Music Makers of Western Springs, Western Springs, IL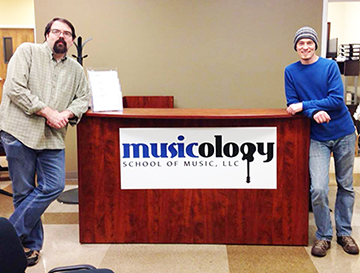 Before MASS, we were a dumpster fire and didn't really know it. Our policies were geared toward the student and not the owner, we were paying our bills but not really making money, we worked in an old house, we had a website but it didn't help us, and we had a teacher just walk out with 50 students. Then came a direct mail piece from Marty and our life's have changed dramatically.
Since August , we have gone from 144 students to 230 at our last count. We now work with policies and procedures that benefit the owner and not the student.

We now have a website that ranks number one in all searches in our town and on the first page for the next town. We now can afford a real working space with 12 teaching rooms and our own recital hall.
The Mass system has been solely responsible for the changes in our business and our personal life's . Marty's system is easy to understand and apply and the member's only forum is an invaluable tool for us as well. I highly recommend the Mass system to anyone that is willing to work a structured system that will produce results.

Quentin Reddie and Eric Brown, Musicology School of Music, Madison, AL

There are several benefits that we have gained from the MASS program which has helped our business to grow and become better. Through our involvement with MASS, we have utilized several techniques that have raised community awareness of our business which has manifested in an increased enrollment, and a higher number of students taking lessons during the summer. In addition, the ideas from MASS have helped us with the organization of our business infrastructure. MASS is a worthwhile investment because it gives you practical business techniques that are specifically designed for studio owners that can be implemented in a timely manner. These techniques in addition to having access to a network of studio owners and a business coach who have expertise in your area makes it worthwhile for others to join.
Dr. Renee Collins Director, Valley Conservatory, Hunstville, AL,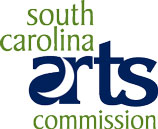 "I highly recommend Marty Fort as a speaker and panelist! Marty served as a speaker on the "Entrepreneurial Artists" panel at the South Carolina Arts Commission's Artist as Entrepreneur Institute. He was at once knowledgeable, realistic and remarkably encouraging. Marty has a clear grasp of the processes and values that have led to his professional success. His willingness to share his experience in a friendly, supportive manner has been incredibly valuable to our students!"
Katie Fox Program Director Arts Education and Artists' Ventures Initiative, South Carolina Arts Commission

Marty's presentation to the undergraduates was excellent! In his talk, he exposes the underlying mechanics of what's needed to build a successful career in music. Once one has the requisite technical and artistic skills, knowledge of the extra-musical framework that allows a career to develop can offer a dimension to music study that is often neglected. Students who ignore this put their future in peril!
Christopher Berg, Director of Guitar Studies, University of South Carolina, School of Music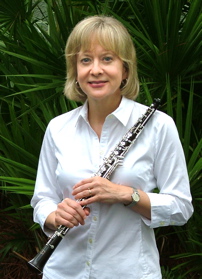 "Marty's presentation was full of practical, real-world advice that I know will help our students as they plan their future careers in music."
Dr. Rebecca Nagel, Assistant Dean, University of South Carolina, School of Music

Take the first step and request your free report here.

Or call: 1-803-917-1434
info@musicacademysuccess.com